Tuscan Wine Tour by Italy and Wine

During your tour, you will visit small wineries usually family run business to taste unbelivable wine. You will also learn how to tell the difference between the multiple varieties of wines, as well as learning the proper techniques to taste wine.
For wine lovers who want to experience white and red wines in Tuscany
pax


€ 160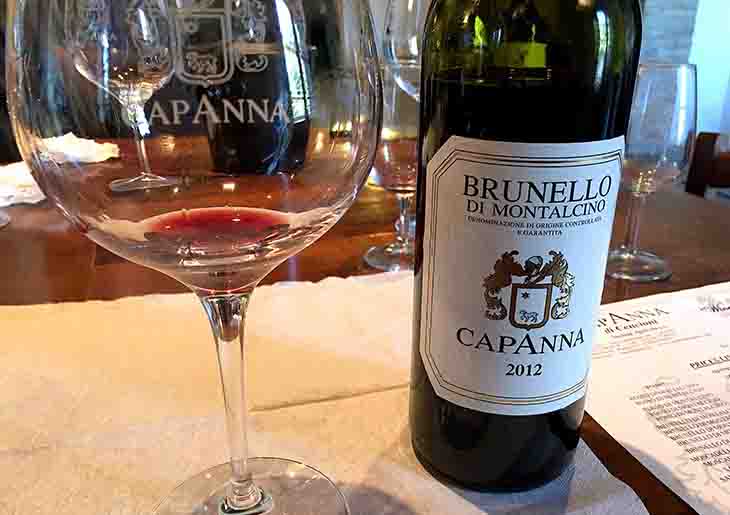 This wine tour is set for Sangiovese wine lovers
pax


€ 160
This is the lend where the famous Nobile di Montepulciano has been produced for more than hundreds years.
pax


€ 160
VITTORIO DEL BONO VENEZZE
My name is Vittorio Del Bono Venezze, I was born in Florence in 1962. Ten years ago I founded ITALY AND WINE a wine tour company to share my passion in wine with others wine lovers that every year comes to Tuscany to enjoy our very special wine.
Shared Wine Tour, share your passion with others 8 wine lovers
Private Wine Tour, take a look at our itineraries
Private premium Tuscan wine tours, your own customized experience
English speaking expert guide
transportation with our air conditioned mini-van
lunch, food and wine tasting

- private Wine Tour" alt="Montepulciano wine tour
2018-04-24
Matthew Kolibas
USA
My wife and I did the Brunello Montalcino wine tour leaving from Florence and had an amazing time! It was interesting getting to stop at a family-owned winery and also see a bigger more commercialized one and how they differ in production and size. The food on the tour was some of the best we've had in Italy and all the wines were top tier as well. Over guide, Pierpaolo was great and gave us some restaurant recommendations for after the tour which turned out to also be some of the best food we had in Florence! Would definitely book again!
- private Wine Tour" alt="Montepulciano wine tour
2017-09-28
Gary Skrabutenas
USA
Topping off a special wedding anniversary trip to Florence for my wife and me was a fabulous Chianti wine tour with Vittorio. A professional sommelier and native of Florence, he was an exceptional host and provided us with much wine and local knowledge. In Italy it's all about pairing wine with food, and Vittorio taught us how to engage our senses - sight, smell, taste - to make good choices. For the wine geek, Vittorio described the details of DOCG, IGT, wine making and viticulture specific to the Sangiovese grape, Chianti Classico, and Super Tuscans. In this tour, we focused on the Chianti Classico sub-region of Chianti. We visited 3 wineries ranging from a small family operation to a large well-known winery. A delicious home-made lunch featuring traditional Tuscan fare was served at the family winery with wine poured by the winemaker. Small bites were provided at the other wineries during tastings to also illustrate the pairings (vegetarian bites can be requested). We purchased bottles during the tour and arranged with the last winery to ship all of them home. As a bonus some of the wineries also grew olives, and we learned about extra virgin olive oil production. Vittorio navigated the mini-van through the sometimes bumpy Chianti roads and narrow village streets with ease. With only four members and Vittorio, the tour group was small and intimate. We were paired with a delightful and engaging young couple from Australia. We highly recommend Vittorio's tours and will definitely book another with him the next time in Tuscany.
WINE TOUR BLOG
10
Feb
2018
The territory of the Chianti Classico extends between the cities of Siena and Florence and is shared between the provinces of the two municipalities. The area is appr...
10
Oct
2017
It was only toward the end of last century that the first experiments were begun in ord...
10
Mar
2017
The secret of the good results of more than twenty years of the wines of Vincenzo D'Isan...